As we all are getting ready for the first day of school for our children, and all of the emotional changes that comes with this, it is very important to keep the perspective straight. For most parents, especially moms of very young children, it may bring back the moment of when your baby was first put into your arms, so beautiful and so perfect; yet so delicate.  Makes you wonder how would this baby find his/her place in the world?
[envira-gallery id="3972"]
Even with all this, know that your child needs your support. Here are some tips; not just for the first day of the school, but for the many occasions that you will be tested with separation anxiety.
Prepare yourself! Both, intellectually and psychologically: Realize that this is just one of the many events in the young life of your child that you would be called upon to muster up the strength for temporary separation. Once you have this realization, you can visualize the event, and you will be more self-assured, when the time comes. You may even consider several steps, by breaking down the event. For example, at our school, we have three steps to develop trust with our new students. The first step is the tour, where we encourage the child to be present. The second step is the observation, where an experienced teacher observes the child in the Montessori environment, and finally, the third step is the actual admission.
Demonstrate independence to your child: One of the many useful Montessori credo is independence of the child. So, keep the first day goodbyes short. It is very tempting to hang out, in and around the establishment, once your child is somewhat settled. Once you have established that your child is safely in the supervision of the school, camp, or other activity organization, make your way out, in the clear view of your child. Your child will also see that you are confident and that will positively affect everyone around you.
Remember, this separation event is not just a one-time occurrence, this is the first steps to a journey of a happy independent life.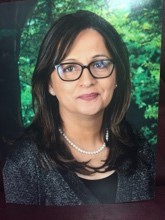 Salma Ajani is the Director of the Montessori Ivy League and holds a life-time Montessori certification and a Master's degree in Montessori. Find out more about this amazing institution.
www.TheMontessori.com    Tel (954-438-8808)