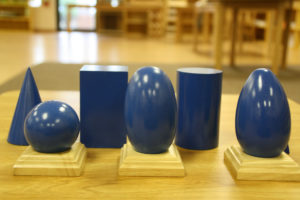 Open Your Own Preschool 
Our consulting service will take you from our initial Fact Finding phone meeting, all the way to your school's Grand Opening.
No franchise or royalty fees ever.
What is covered in our services?
· Discovery Day: In the Discover Day, which is about four hours, you get a chance to get a behind the scenes look at the working of a Montessori school. You get an opportunity to "work" inside the classroom, as well as the front administration. A very unique occasion, which is not granted to non-owners.
· Location Selection: Advice you on locations (we DO NOT look for the location for you. This will be your responsibility). We do advice on lease negotiations.
· Architect Planning, & Construction: Share our architectural drawings with your architect, even review your choice of picking a contractor.
· Personal Visits: Our visit to your city before you open.
· Government Red Tape: Point you in the right direction, but we do not assist with the local and state requirements.
· Training (optional): A full day visit to our location. Training on setting up and running your business, hiring employees, marketing (including initial online set-up).
· Montessori Training: Including curriculum, materials, safety, & more
· Documentation: Customized contracts for parent, employees; custom marketing collateral: custom forms; complete operations manual.
· On-Going Support Option: Many options available for ongoing support.
What does the FULL school cost?
Full Commercial Center